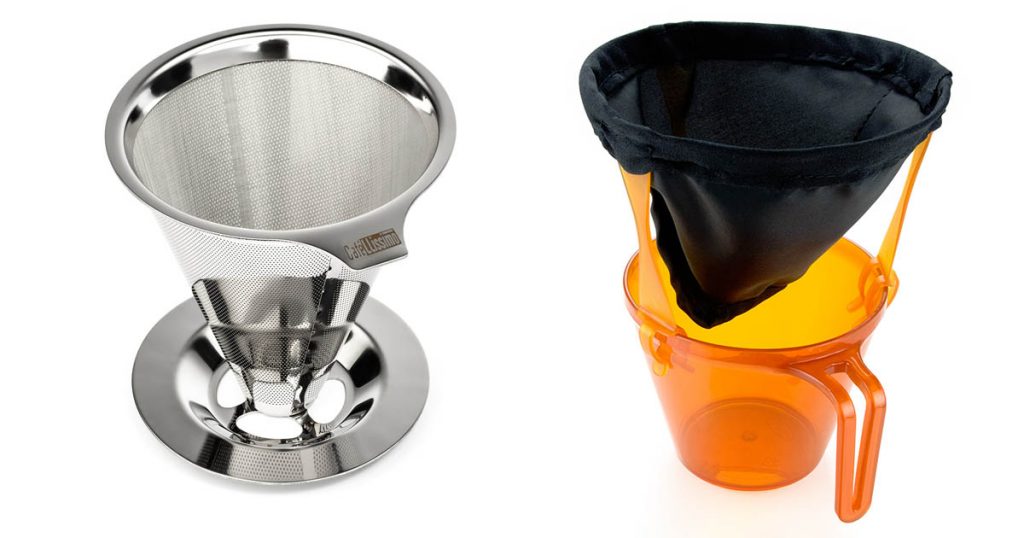 Pour Over Coffee Makers Are Lightweight, Compact And Easy To Use.
There are some great compact french press and percolators that work well for outdoor use, but if you want the ultimate compact and lightweight style coffee makers than pour over  is the way to go. There are currently a lot of great pour over products on the market that work well in the outdoors, but this method of making coffee is growing in popularity, so we see more options introduced every year. Here are a few of our favorites.
Primula Coffee Brew Buddy

This innovative pour over coffee maker from Primula is a perfect backpacking or camping option due to it's compact size, light weight and versatility. The wide rim that holds the filter inside the cup allows it to work in almost any mug or cup.
The filter itself is made of BPA free polypropylene and polyester mesh and it handles fairly fine ground coffee well, and standard ground coffee perfectly with no leaks. It is easy to clean and should last for many camping or backpacking trips.
GSI Outdoors Ultralight Java Drip Coffee Maker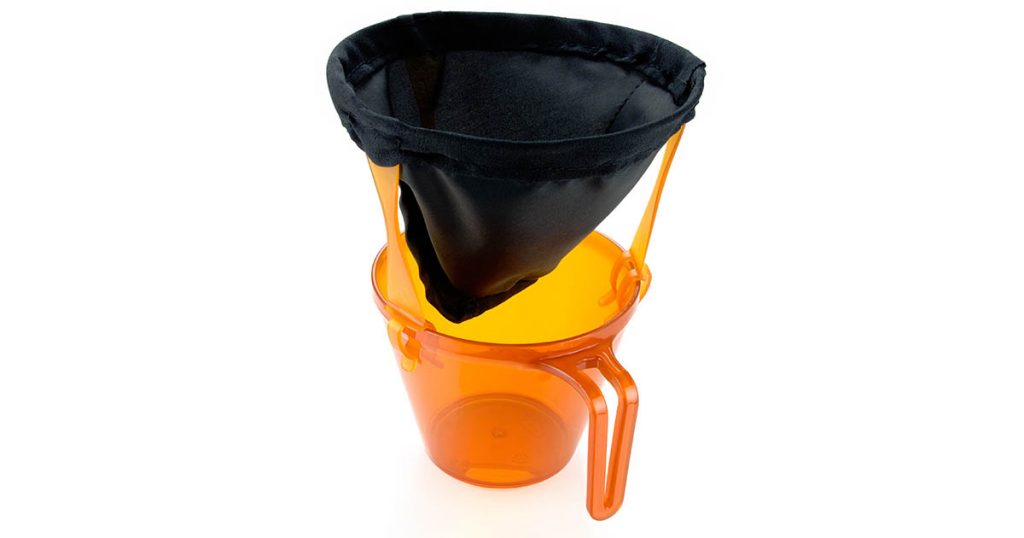 Currently this is the lightest weight coffee maker of any type on the market, so if you are packing light for a backpacking trip or cross country getaway the GSI Outdoors Ultralight Javadrip is a great choice. Unlike most other pour overs it comes with it's own cup, and the mesh fits easily inside the cup when not in use for maximum portability.
Cafellissimo Paperless Pour Over Coffee Maker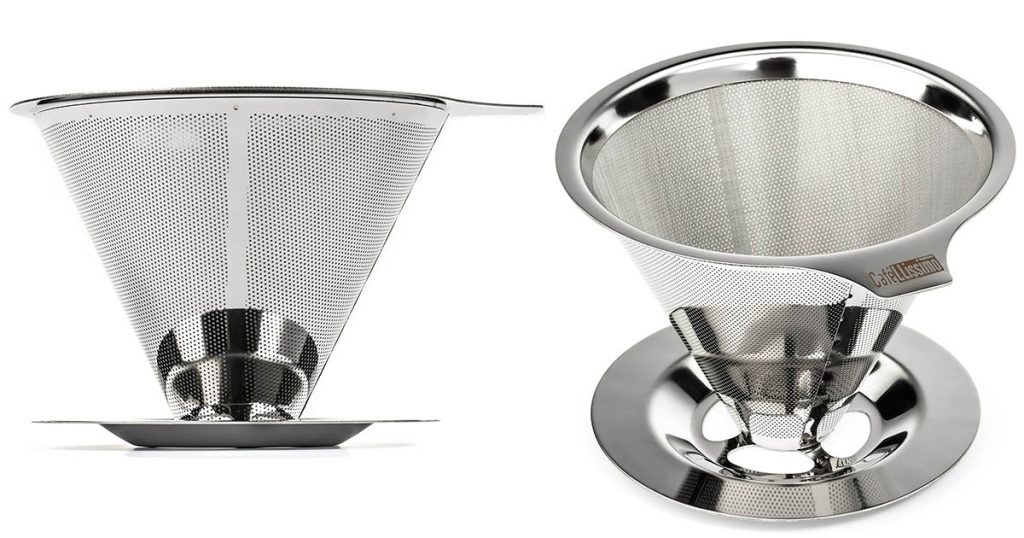 The  is probably the least ideal pour over on the list for backpacking, because it doesn't collapse or fold down, but it makes such a great cup of coffee that we had to include it. If it is just tossed in a backpack it has a tenancy to get bent, so you may want to keep the box it ships in. If you are just driving to campsite than the Cafellissimo Pour Over is a great option, because it takes up less room than a french press and makes a better cup of coffee if it is used correctly.